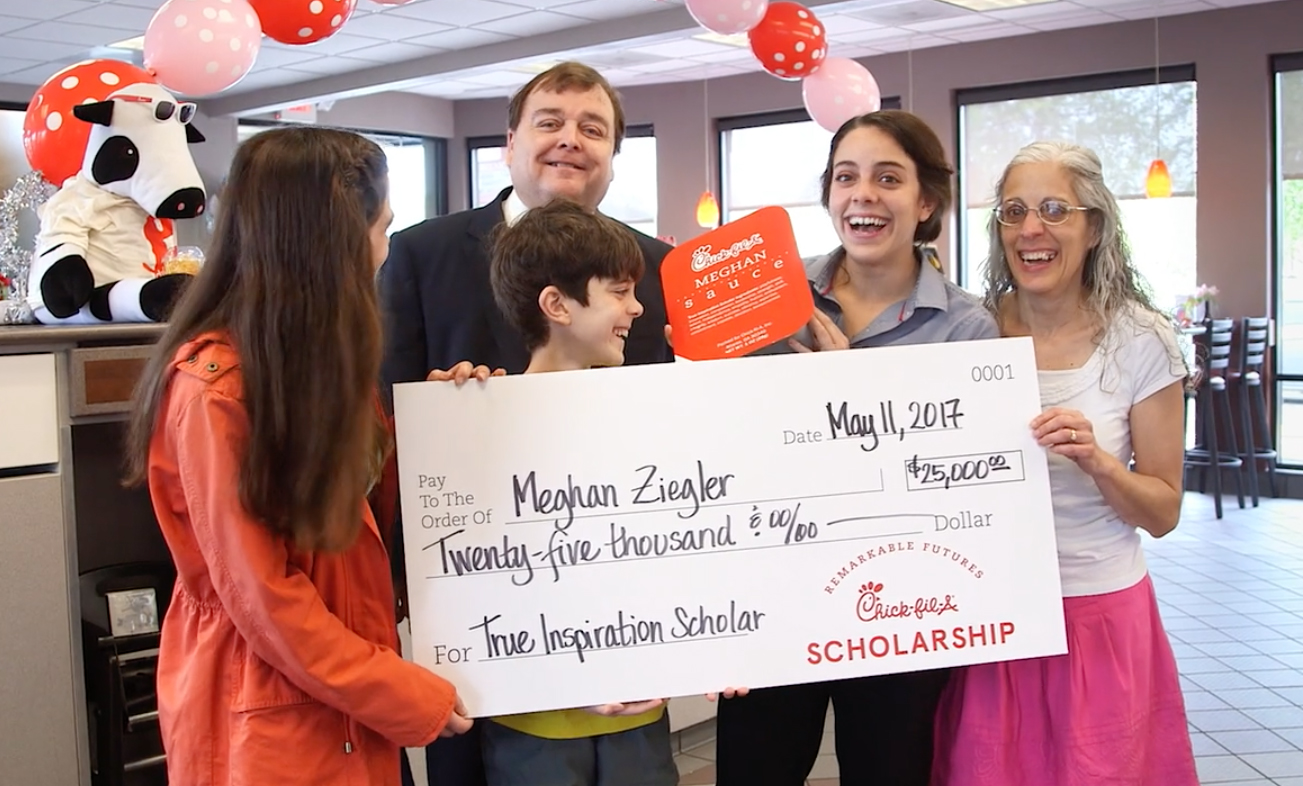 Chick-fil-A awarded nearly $9 million in scholarships in 2017
Over one week, 12 Chick-fil-A restaurant team members across the country got the surprise of their lives.

From South Jordan, Utah, to Wallingford, Conn., it was our pleasure to award $25,000 True Inspiration Scholarships to these hard-working individuals who are leaders inside our restaurants – and out in their communities.

Chick-fil-A was honored to give $8.8 million in scholarships this year. In addition to the True Inspiration recipients, more than 3,400 team members were awarded the $2,500 Chick-fil-A Leadership Scholarship. The two scholarships are part of the Remarkable Futures initiative. Since Truett Cathy began the scholarship program in 1973, Chick-fil-A restaurant team members have been awarded $45 million to attend more than 3,000 schools nationwide.

Are you ready to begin your remarkable future with Chick-fil-A? Click here for more information and to find your nearest Chick-fil-A location.