Inspired by the kindness of a Chick-fil-A Team Member, we helped locals in Salt Lake City and Fort Worth give away over 500 flower bouquets to friends and family.
Who would you give a bouquet to? Inspired by Ashland, KY-based Chick-fil-A® Operator Steve Barfield, who gave flowers to a customer in his drive-thru, we teamed up with local florists in Salt Lake City and Fort Worth to create 500 bouquets to hand out in busy pedestrian areas. The only ask of the recipients? To share the flowers with someone they love.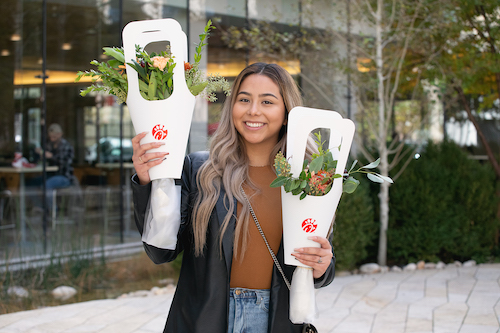 Everyone had someone special in mind. From daughters-in-law to bosses, valued babysitters to receptionists, Chick-fil-A fans had no shortage of joy to share.
"I think it's good for people to know that we're thinking about them, that we care about them," said a guest at the Salt Lake City event.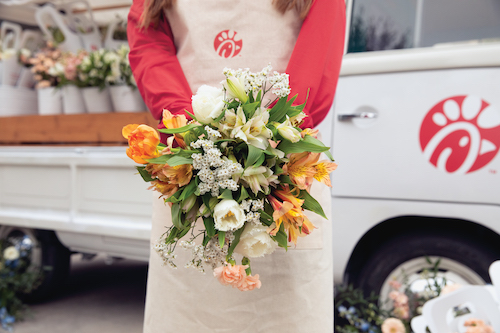 As for the event's impact? We think it was summed up perfectly by a guest at the Fort Worth location: "Love is like a little thread, and you keep bringing it along and passing it on to the next person and the next person," she said.
Watch the videos, and get inspired to pass along a little kindness today.