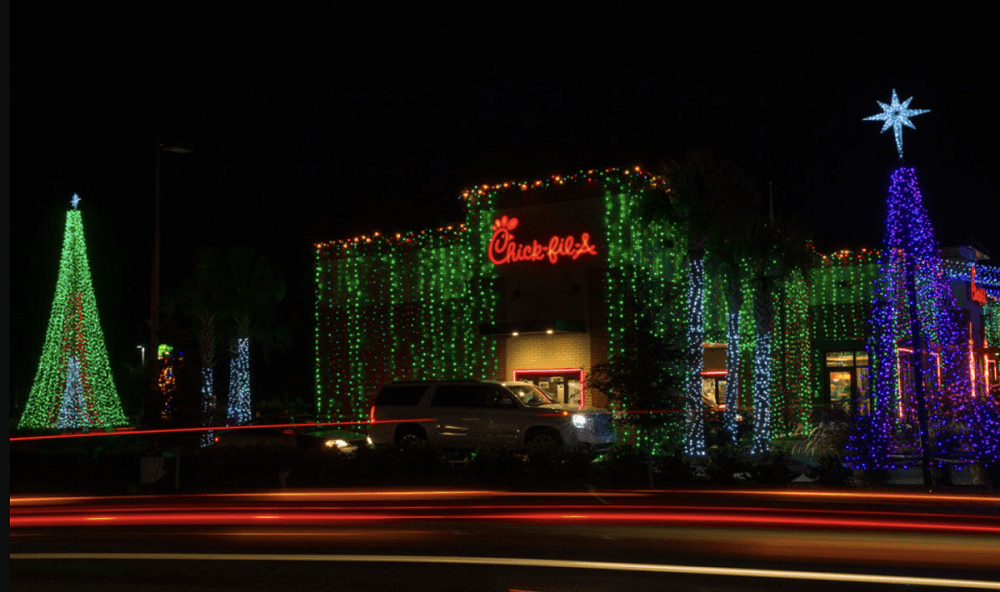 The spirit of Christmas is alive with Chick-fil-A guests, Operators and restaurants spreading joy
Aimee Hernandez, Operator of Chick-fil-A Robinson at North Fayette, views her Team Members as a part of her family.
"My team is my life," Aimee said. "They are like my kids. They give their all every day at this restaurant, and I'm so grateful for them."
Her recent act of extraordinary kindness for her team is just one that has unfolded at Chick-fil-A® restaurants recently.
Operator surprises Team Members with amazing gifts
Five years ago, as a way to celebrate her hardworking Team Members, Aimee kicked off the restaurant's holiday tradition of a white elephant exchange. As the years have passed, the scale and value of the gifts have grown.
This year, Aimee started planning and saving money to be able to give away 12 prizes that would truly "knock the socks off" her Team Members at the year-end holiday party.
Team Members drew raffle tickets to win rent money, a big-screen TV, sports event tickets and one lucky Team Member, named Devon, even won a car. It couldn't have come at a better time, as Aimee says he'd recently faced multiple car and transportation challenges this year.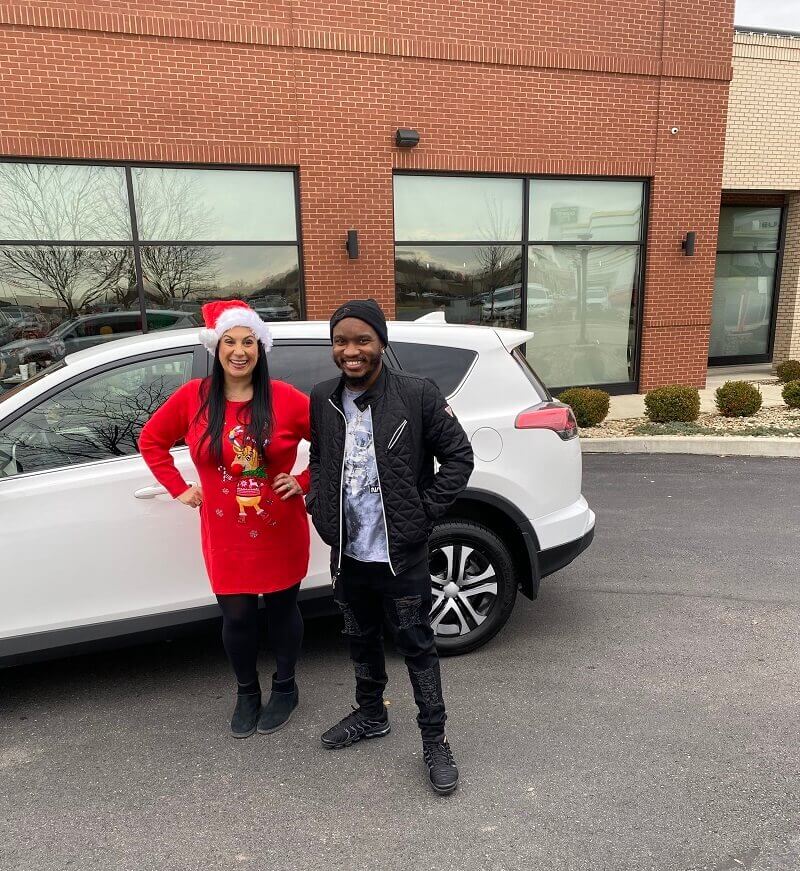 "Devon is one of the most positive and kind Team Members at the restaurant," Aimee added. "He was the perfect recipient – he said he hasn't been able to sleep since he won the car because he's so excited."
For Aimee, mentoring and developing Team Members is always her end goal of not only the special celebrations, but also in each daily moment.
"Being able to have a positive influence on a team like this one is what I've always strived for," she said.

First-time customer pays it forward

A special guest in Pennsylvania had never eaten at a Chick-fil-A restaurant before, but she inspired hundreds of fellow guests by making a selfless donation on a special Wednesday visit to the "new restaurant in town," Chick-fil-A Dickson City.

As she made her way through the restaurant's drive-thru, this guest decided to purchase $2,000 worth of Chick-fil-A™ gift cards to pay for other customers' meals. The unexpected gesture was impactful to new Team Members and guests alike.

"Our guests were so moved by this heartfelt act of kindness," said local restaurant Operator Keith Kelly.

Little did the guest know that her act of kindness would spark a pay-it-forward chain with hundreds of free meals. Many other customers who received the gift cards decided to refill them so that they could pass on the unexpected kindness shown to them by a stranger.

Tampa light show spreads cheer
Operator Jason Dittman donned his special red and white Chick-fil-A holiday sweater as he prepared to kick off the Chick-fil-A Waters Ave light display this year.
What began as a small display in 1997 now spans three generations and has grown to nearly one million light bulbs, making it a local attraction that is celebrated by the community. The team that created the display went above and beyond with this year's design, which features classic Christmas music, animated lights and a custom lighted sign that reads 'Eat Mor Chikin.'
"We love being a part of our community's traditions and giving everyone a reason to smile when they drive by our restaurant," said Jason. "We feel overwhelmed with gratitude for the support we've received from our guests. And we're already planning for next year!"
Restaurant patrons travel from far and wide to see the inspiring and colorful displays, snapping memorable Christmas card photos and thanking Jason and his team for brightening their night.

Sharing hope
Whether it's a smile, a small act of kindness or a meaningful gift, we hope these stories of generosity and care are a sweet reminder that everyone has something to share this season.