Learn how our signature Grilled Chicken entrees earned their grill marks
While many became Chick-fil-A enthusiasts after trying the Original Chick-fil-A® Chicken Sandwich, our lineup of grilled entrees has also won over the hearts of fans through the years.
What may come as a surprise, though, is that the current Chick-fil-A Grilled Chicken recipe—introduced in 2014—took seven years to perfect. Marinated with a blend of seasonings that include sea salt, lemon, garlic and savory herbs, and cooked on a state-of-the-art, proprietary grill developed by Chick-fil-A, the culinary team tested more than 1,200 seasoning combinations and solicited customer input along the way until they got just the right amount of smoky, backyard-grilled flavor.
Ever wonder how some of our most popular Grilled Chicken entrees came to be? Keep reading to learn more about their history (come on, grill us for the details)!
Grilled Chicken Sandwiches
The grilled item that started it all: Our original Chick-fil-A® Grilled Chicken Sandwich was introduced in 1989 and became an option for health-conscious guests. The grilled chicken was marinated in a blend of seasonings and pickle juice (an idea from Chick-fil-A Founder Truett Cathy) and served on a white bun with two pickles. Since then, the sandwich has evolved many times before becoming what it is today and has shared the menu spotlight with other grilled chicken sandwich options:
1989: Introduced Deluxe Grilled Chicken Sandwich (with iceberg lettuce and tomato) alongside the original Grilled Chicken Sandwich
1993: Introduced the Grilled Chicken Club (with lettuce, tomato, American cheese and bacon; served with mayonnaise or Dijon honey mustard)
2014: Re-introduced our Grilled Chicken Sandwich cooked on our new proprietary grill to give a backyard-grilled flavor, alongside the following updates:



Removed Deluxe Grilled Chicken Sandwich from the menu and added lettuce and tomato to the original Grilled Chicken Sandwich
Introduced Honey Roasted BBQ Sauce

2017: Introduced gluten-free bun option for the Grilled Chicken Sandwich
2019: Introduced new marinade recipe, building on the success of the backyard-grilled flavor
Grilled Salads & Wraps
In 1989, we started to incorporate thinly sliced grilled chicken breast into our Salads and Grilled Chicken Wraps. Today, our Market Salad (introduced in 2013) and Spicy Southwest Salad (introduced in 2016) both include Chick-fil-A® Grilled Chicken for our guests to enjoy.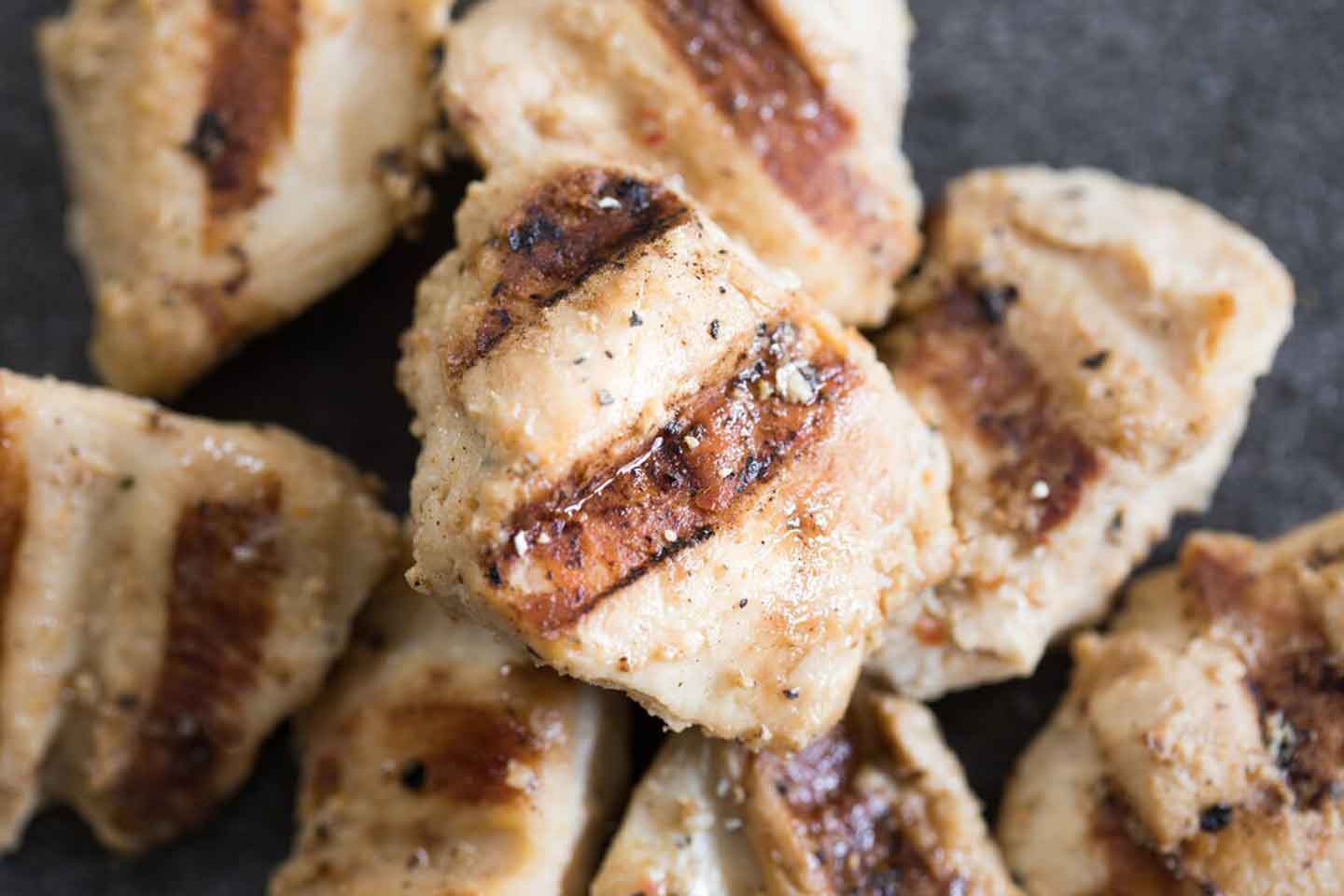 Grilled Nuggets
We added Chick-fil-A® Grilled Nuggets in 2012, first introducing them as a Kid's Meal entrée before transitioning to the main menu. Grilled Nuggets can now be ordered in 5-, 8-, or 12-counts (ranging from 80 to 200 calories), making them a favorite snack or meal for kids and adults alike.

Chilled Grilled Chicken Sub Sandwich
In 2015, we introduced the Chilled Grilled Chicken Sub Sandwich as a grilled Catering menu option. With thinly sliced boneless chicken breast, Colby Jack cheese, sliced tomato, baby greens and served on a multigrain baguette with Honey Roasted BBQ Sauce, it's sure to please crowds of any size.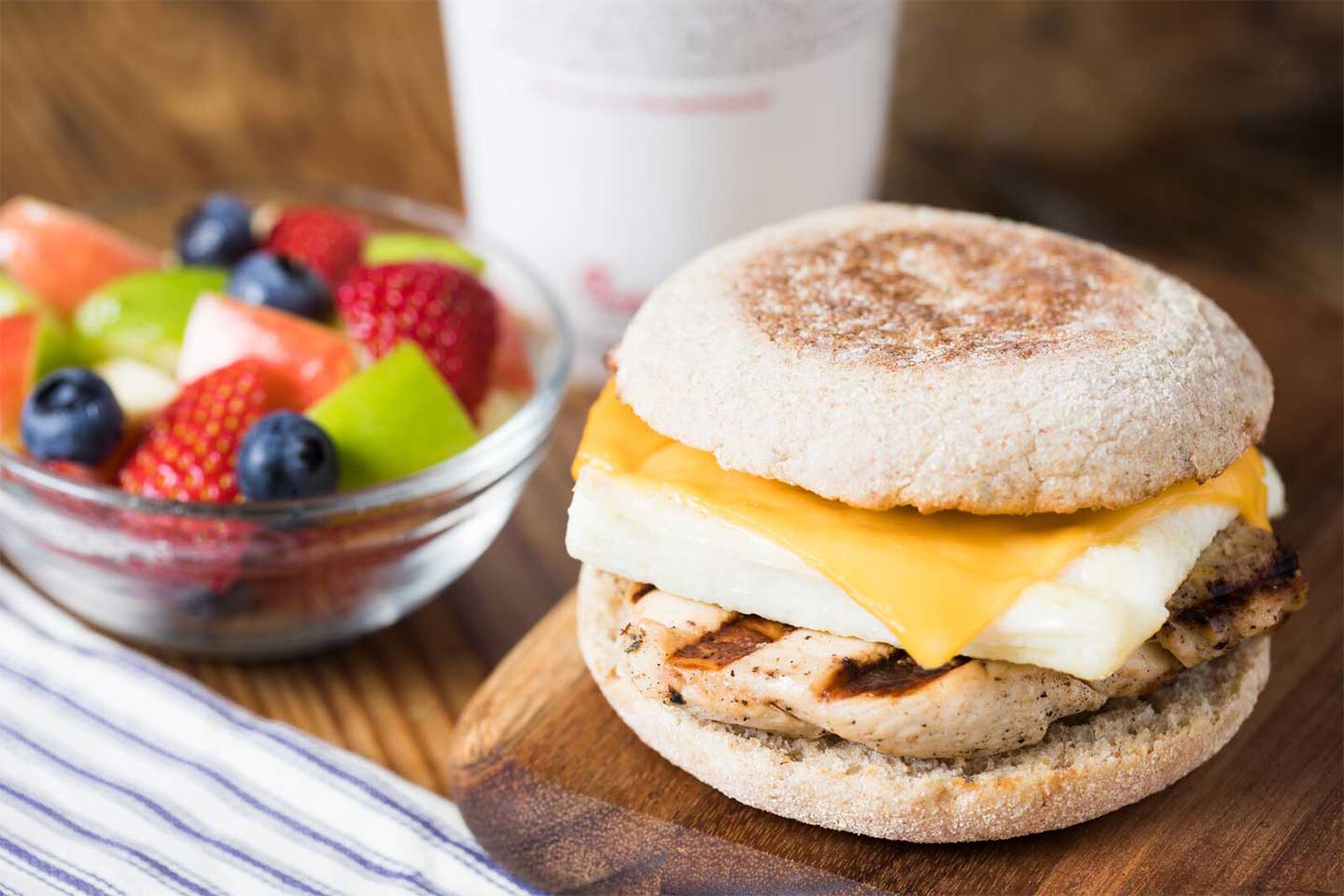 Egg White Grill
In 2016, we introduced our first grilled breakfast menu item, the Egg White Grill, for guests wanting to start their day with a lighter option while on the go. Our lowest calorie breakfast sandwich (at 290 calories), the Egg White Grill is made with freshly cooked egg whites and American cheese, served on a multigrain English Muffin.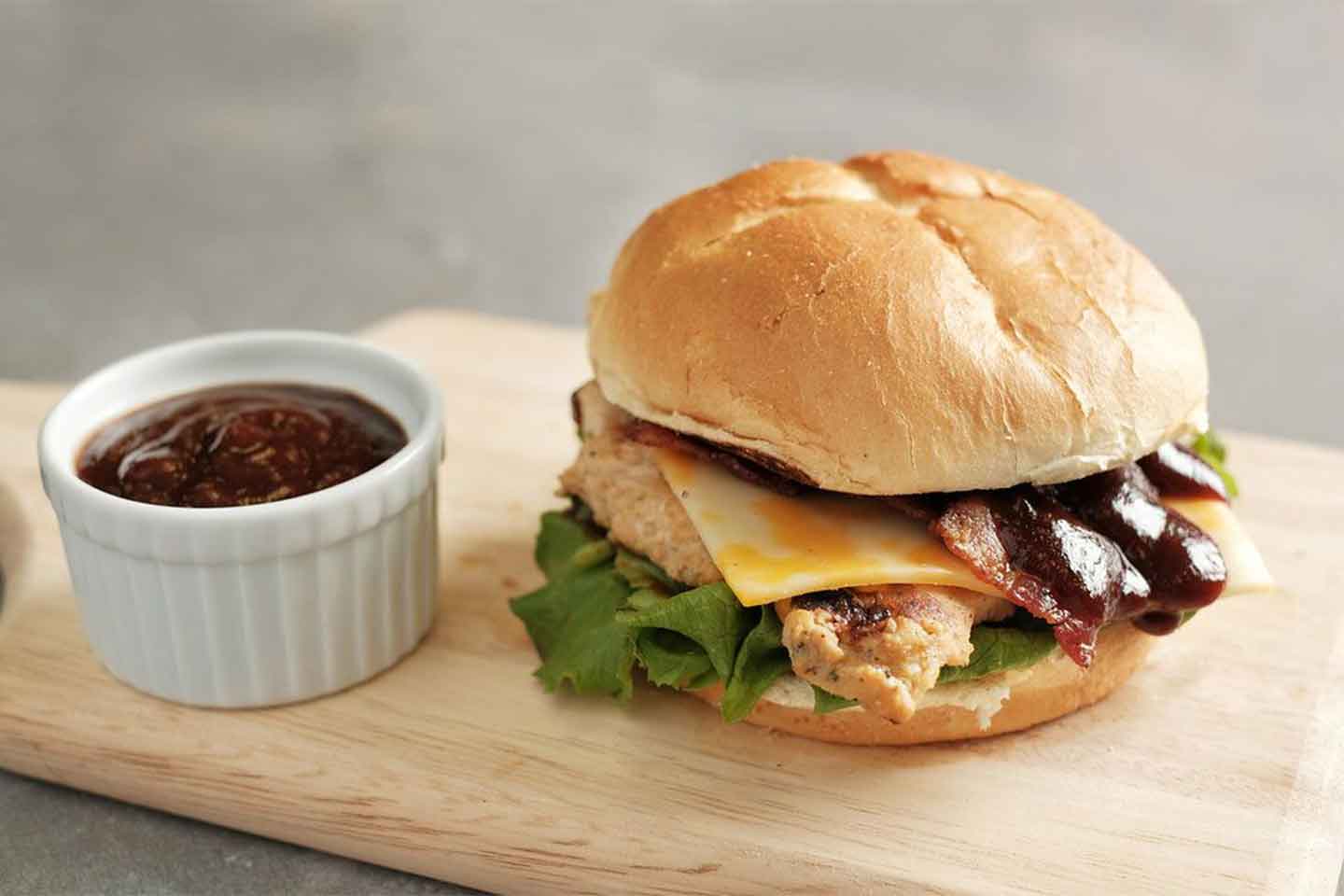 Smokehouse BBQ Bacon Sandwich
In 2017, our first seasonal grilled menu item was introduced nationwide: the Smokehouse BBQ Bacon Sandwich. Featuring our marinated grilled chicken along with bacon hand-tossed in a brown sugar and pepper blend, Colby-Jack cheese, green leaf lettuce, zesty Smokehouse BBQ Sauce and served on a toasted bun, this sandwich made its return in 2019 and again in 2022 as a seasonal offering on the menu.
What's Next?
While the cooking process and flavor of our Grilled Chicken has changed over time, our goal of providing tasty, grilled options for guests to enjoy has remained constant for more than three decades. We even continue to test new grilled items to add to our lineup, such as the Grilled Spicy Chicken Sandwich (which tested from October 16, 2017 to January 6, 2018).

Ready to try a grilled menu item or two? Head to your closest Chick-fil-A!