How Chick-fil-A is empowering nonprofit leaders to take their programming to the next level
Like many nonprofit leaders, Jim and Melinda Hollandsworth, founders of the nonprofit Path Project, often find themselves asking the same questions. What's next for our organization? How can we have a greater impact on the communities we serve?
On May 20, the Hollandsworths joined 200 other nonprofit leaders for a one-day virtual conference as part of the Chick-fil-A Impact Accelerator, a new program geared toward helping nonprofits sustain their purpose and scale their impact. This initiative creates knowledge-sharing opportunities for nonprofit leaders and provides access to industry experts and other nonprofits that can help them overcome organizational growing pains.
"The Chick-fil-A Impact Accelerator seeks to empower nonprofit organizations to take their programming to the next level," said Carol Waddy, director of community engagement for Chick-fil-A, Inc. "By providing training, key resources and fostering connections, we want to help nonprofits find long-term success and contribute to the overall empowerment of local communities."
A day of learning
During the one-day conference, leaders from 146 organizations heard from experts and participated in sessions on topics such as planning, strategy and preventing burnout. Eighteen breakout speakers, five mainstage speakers and other hosts took the virtual stage, including Grammy Award-winning recording artist, Lecrae; Dr. Beverly Daniel Tatum, president emerita of Spelman College; and Vik Harrison, co-founder of Charity Water.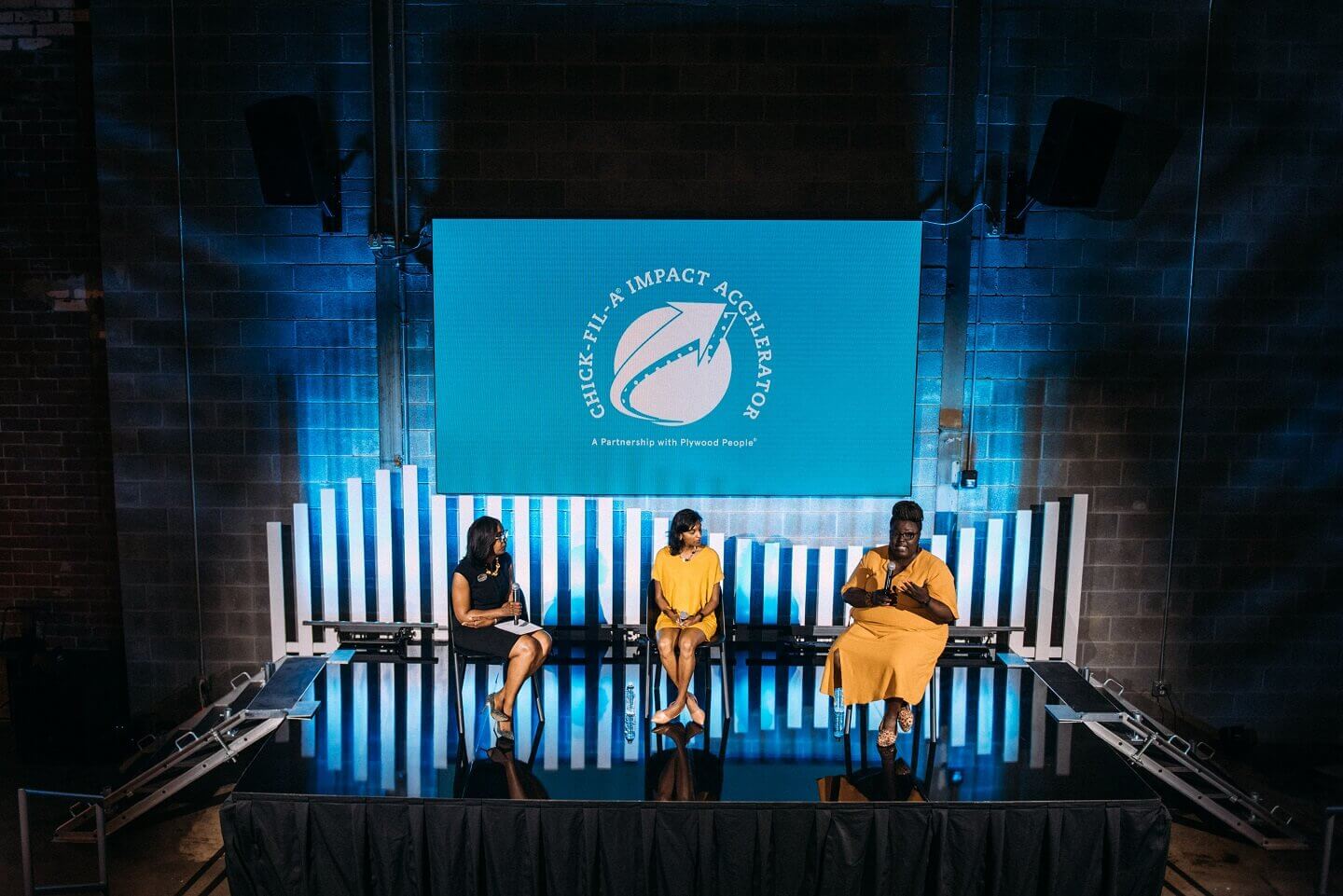 Most nonprofit organizations in attendance were focused on serving the metro-Atlanta area, but select organizations from Toronto, Charlotte, Miami, Detroit and other cities also participated.
For Path Project, which was also selected as a 2018 True Inspiration Awards S. Truett Cathy Honoree, and other similar organizations, these experiences and resources were not only invaluable, but will serve as catalysts for change that can result in exponential growth and impact.
"With strong positive relationships and education, we are offering programs that are helping kids change their futures," Jim said. "I took away practical lessons from experienced leaders during the event that will help us shape our own future as an organization."
Offering additional opportunity
Following the free conference, Jim and other participants were invited to apply for a grant to gain additional in-depth training, development and networking through a 10-month cohort program in partnership with metro-Atlanta's Plywood People, a nonprofit leading a community of startups doing good through community, education and experiences.
The program includes a six-week online course, immersive four-month group curriculum, a separate annual Plywood Presents conference in August and individual monthly coaching sessions.
"When the program concludes, participants not only will have answers to the hard questions they are routinely faced with, they will have also built a deep and consistent community of like-minded leaders," Carol said.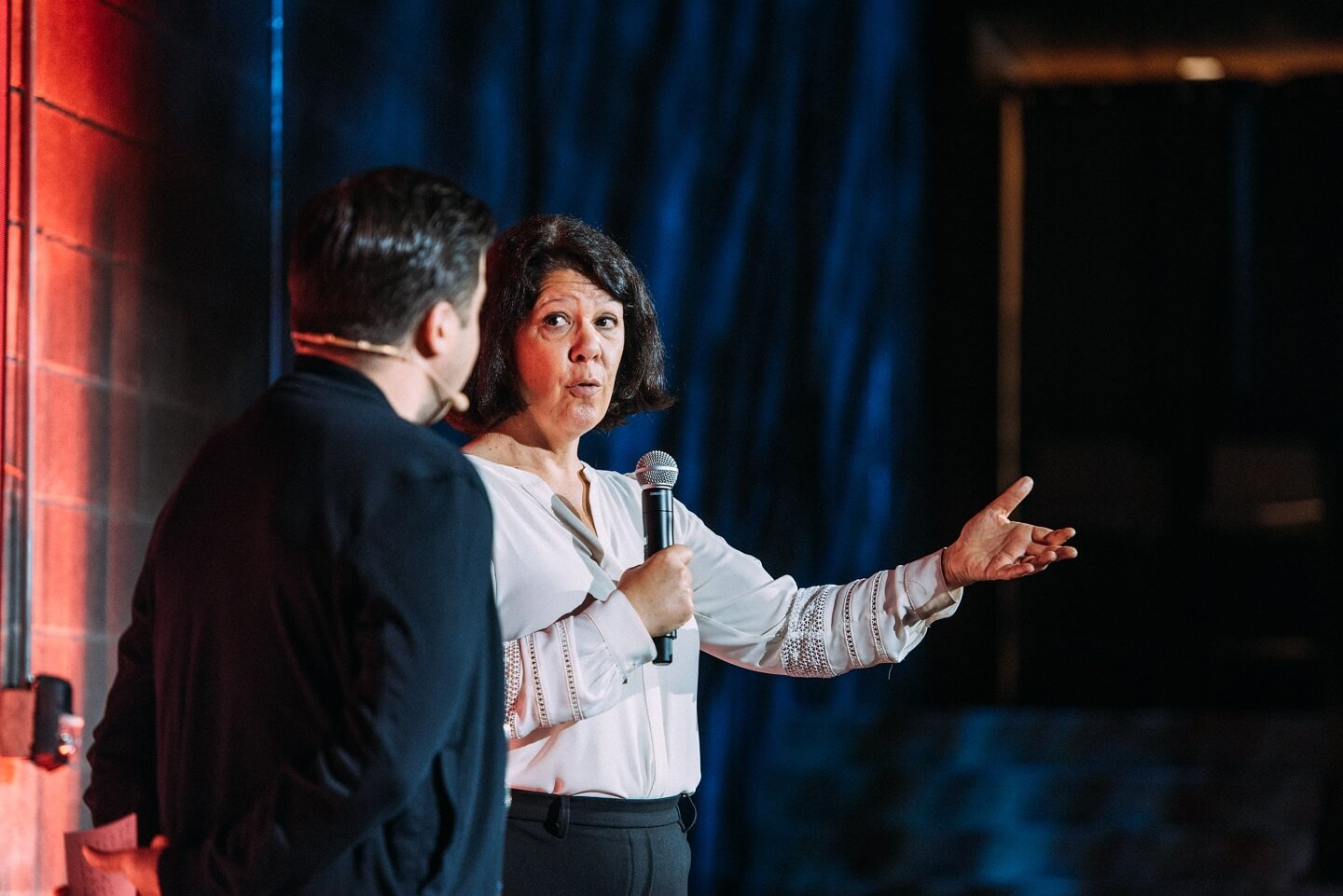 "When you gather hundreds of nonprofit leaders together, you can't help but be encouraged," said Jeff Shinabarger, founder of Plywood People. "It reminds you that people around you truly care about our communities."
Visit the Giving Back page to learn about other ways Chick-fil-A, Inc. and Chick-fil-A restaurants are working to strengthen the cities and neighborhoods we serve.