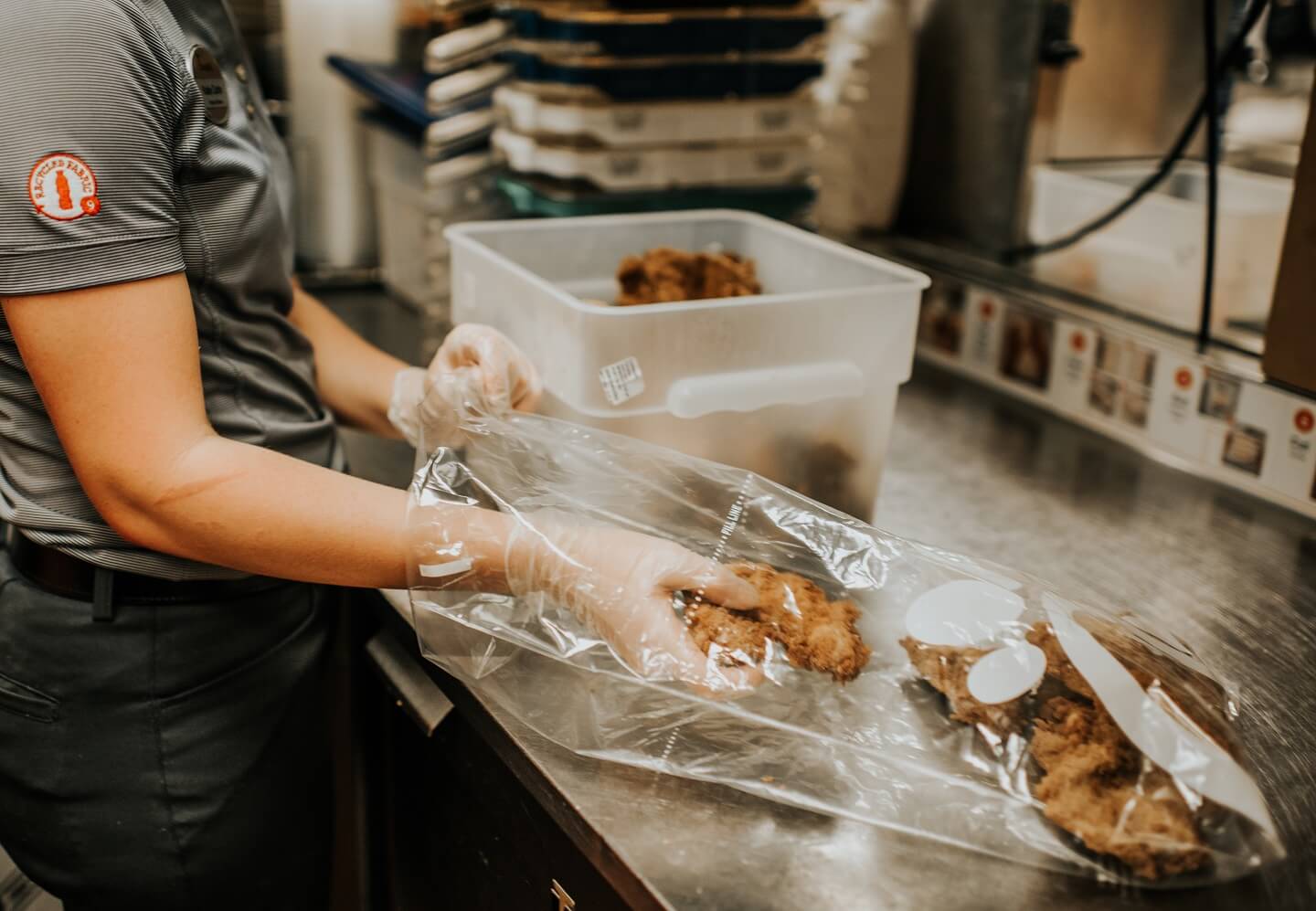 How this program grew from one Tennessee restaurant to more than 1,200 participating locations and more than 10 million meals donated
More than 25 years ago, Chick-fil-A Operator Marshall Wilkins made his first food donation in Knoxville, Tenn. Little did he know, this simple act of kindness would ultimately inspire the creation of the Chick-fil-A Shared Table™ food donation program.
A local start
Inspired by Chick-fil-A's corporate purpose and commitment to giving back, Marshall became the Operator of Chick-fil-A East Town Mall in the early 1980s.
Early in his tenure, Marshall observed the surplus food at his restaurant each week and sought a practical solution. He connected with Knoxville Area Rescue Ministries (KARM) and asked if they could use the restaurant's excess food in their soup kitchens. KARM gladly accepted.
Marshall started by donating sandwiches and nuggets to KARM. Now, as the Operator of two additional restaurants in Knoxville, Chick-fil-A Kingston Overlook and Chick-fil-A Turkey Creek, he donates a variety of menu items throughout the week, with donations collected on Mondays. In addition to donating menu staples like sandwiches, he also contributes salads, fresh fruit, biscuits and more, which can be repurposed to make meals like chicken cacciatore, chicken and dumplings, and orange chicken at local food shelters.
"Tuesdays in Knoxville are known as Chick-fil-A days," Marshall said. "Everybody looking for a hot meal knows that on Tuesday they have a pretty good chance of enjoying Chick-fil-A items in some way, shape or form."
Reaching more communities
In the mid-1990s, Marshall hired three siblings as Team Members whose father coincidentally worked for Food Donation Connection (FDC), a nonprofit that links food service donors with surplus food to local hunger relief agencies, like KARM. Following the timely introduction, Chick-fil-A, Inc. kicked off a partnership with FDC that has continued to this day, allowing for organized food pickups and drop-offs to local shelters.
By 2012, enough restaurants across the country had joined together to donate surplus food to local charities through FDC that the Chick-fil-A Shared Table program became an official corporate social responsibility program of Chick-fil-A, Inc. Now, more than 1,200 Chick-fil-A restaurants are engaged in the effort, which recently celebrated the milestone of donating 10 million meals to those in need.
The Chick-fil-A Shared Table program continues to grow, with restaurants embracing the opportunity to help advance the company's shared vision and give back to their communities in a tangible, meaningful way.
"The Chick-fil-A Shared Table program is focused on being a good neighbor," said Marshall. "It is a privilege for us to be able to serve those in need in our communities. Uplifting our communities goes hand in hand with our company's purpose."
Visit the Giving Back page to learn more about how Chick-fil-A, Inc. and local restaurant Operators serve our communities and fight hunger and food insecurity.