This top 2022 True Inspiration Awards™ grant recipient is helping to break the cycle of homelessness in Long Beach, California
In Long Beach, Calif., at-risk children face poverty, homelessness, food insecurity and countless other challenges every day. One local organization is making an inspiring impact as it works to break the cycle of homelessness, one child at a time.
In 2002, Sharalyn Croft founded Precious Lamb Preschool to offer tuition-free schooling to at-risk youth by providing full-day, quality education and care. Now, the nonprofit serves as both a beacon of hope for the community and a safe learning environment for children, while offering parents the opportunity to pursue what they need to get on their feet.
A new community partnership
Inspired by Precious Lamb Preschool's mission, local Chick-fil-A® Operator John Howard started a partnership with the organization nearly 10 years ago after his first restaurant opened in the community. What began with food donation for the children, families and teachers quickly flourished into a beautiful, decade-long relationship that helps combat homelessness in Long Beach.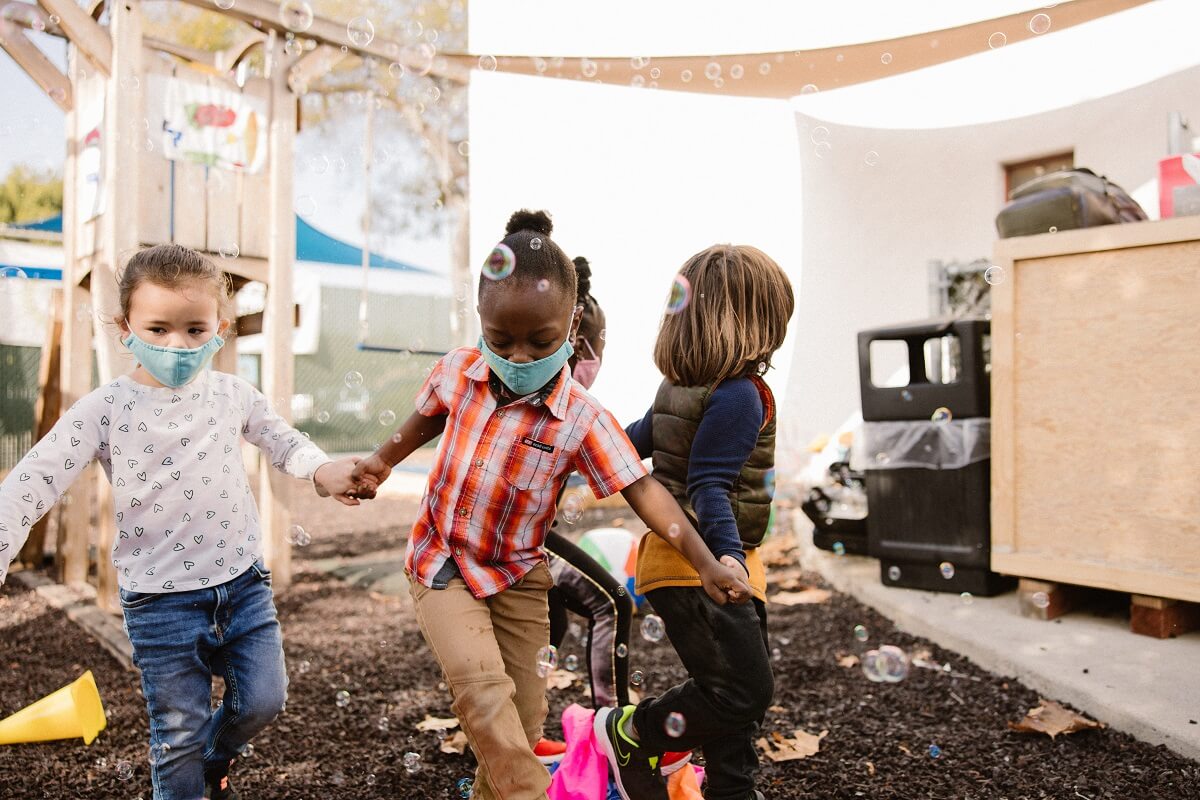 Each year, Chick-fil-A provides grants to eligible nonprofit organizations that are making an impact in the areas of education, homelessness or hunger through the True Inspiration Awards™ program. For the last two years, Chick-fil-A has focused the awards on supporting organizations that are Black-led or serving communities of color.
When the applications opened for the 2022 True Inspiration Awards program, John was eager to nominate Precious Lamb Preschool and call attention to their extraordinary work. Little did John know that Chick-fil-A would select the nonprofit as the S. Truett Cathy Honoree – an annual award reserved for an organization that embodies the innovative and entrepreneurial spirit of Chick-fil-A's late founder.
"When I found out that Precious Lamb would be receiving a $350,000 grant, it was a surreal moment that I will never forget," said John. "Despite the challenges of the past few years, Precious Lamb has worked so hard to serve these students, and this grant will help them continue to break the barriers of homelessness and invest in our future generations."
A bright future for Precious Lamb Preschool
In December 2021, John put together a plan to surprise Precious Lamb Preschool with their grant. With the help of his team, he organized a Spirit Day and brought toys and food to the children, families and staff. John invited his team, local members of the community, Precious Lamb board members and the organization's founder, Sharalyn Croft, to join in on the special celebration.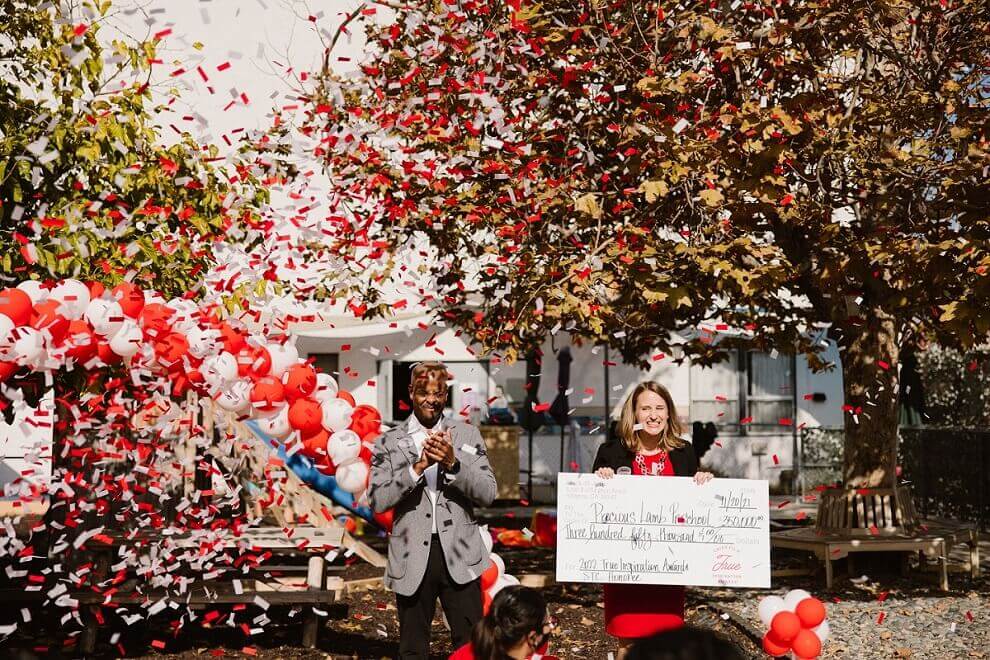 After taking a moment to express his gratitude for their partnership and everything Precious Lamb Preschool is doing to serve Long Beach, John surprised the staff with a $350,000 True Inspiration Awards grant check, helping to change the lives of everyone impacted by the organization forever.
"This grant is a remarkable blessing that will change so many lives for the better," said Alex Gray, Development Director at Precious Lamb Preschool. "With the help of Chick-fil-A, we're able to expand our programming and facilities to give more children and families in Long Beach access to the resources they need to create their bright futures."
In 2015, the True Inspiration Awards program was established to carry on Chick-fil-A Founder S. Truett Cathy's legacy of generosity and community service. Since that time, 204 grants have been distributed to organizations located across 36 states, Washington, D.C., and Canada, impacting more than 2.4 million individuals.
To learn more about the True Inspiration Awards program and to meet the other 2022 grant recipients, visit here.