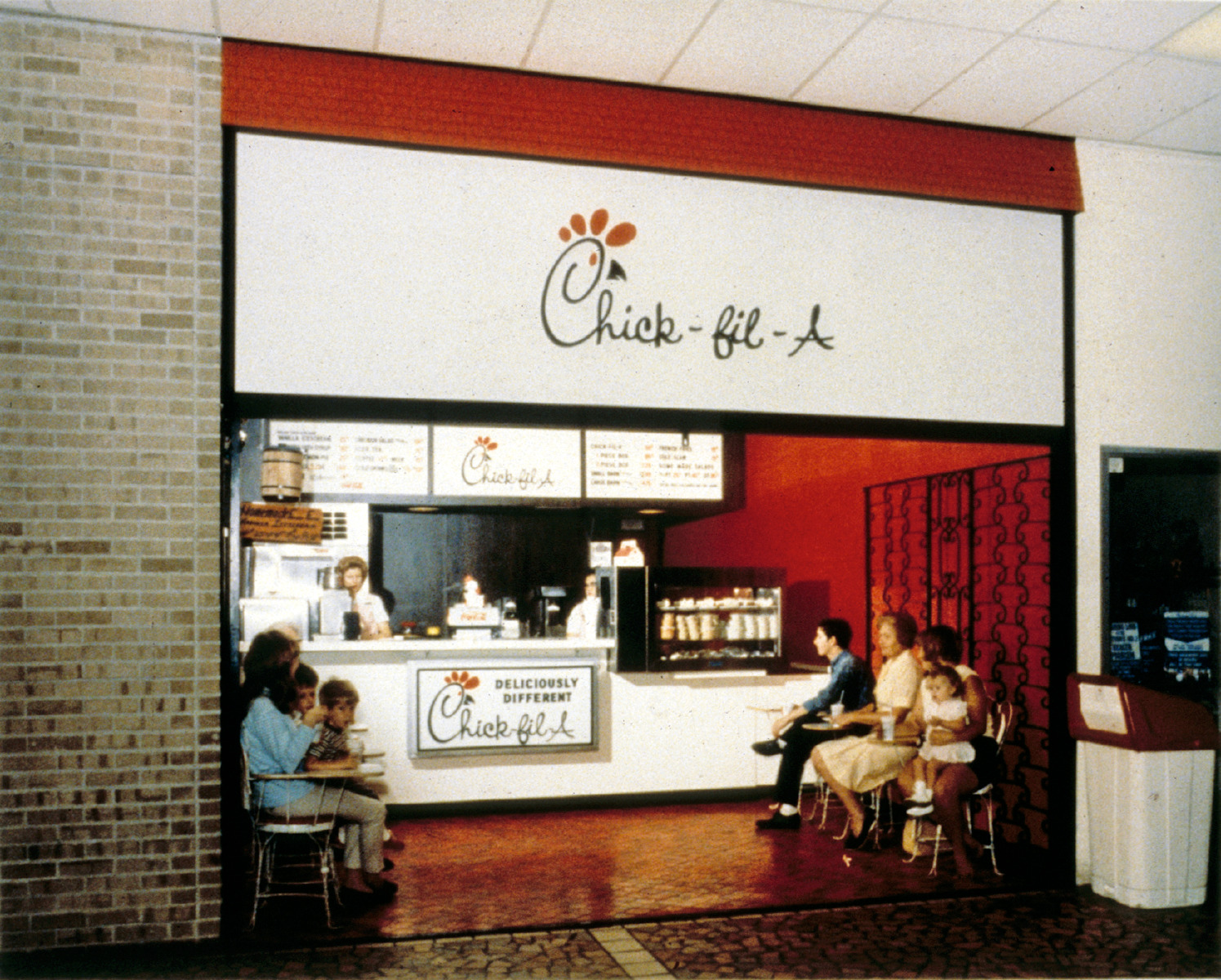 A look back at the mall food court that made history.
On November 24, 1967, Truett Cathy altered the "fast food" landscape forever when the first Chick-fil-A® restaurant opened in Atlanta's Greenbriar Mall, an idea as original as his Chicken Sandwich.
At the time, the concept of a shopping mall restaurant was groundbreaking, fitting for this mall in particular, as it was one of the first indoor malls in the Southeast. And while the restaurant itself was not very large, just 384 square feet (roughly the size of a two-car garage), it had a monumental impact.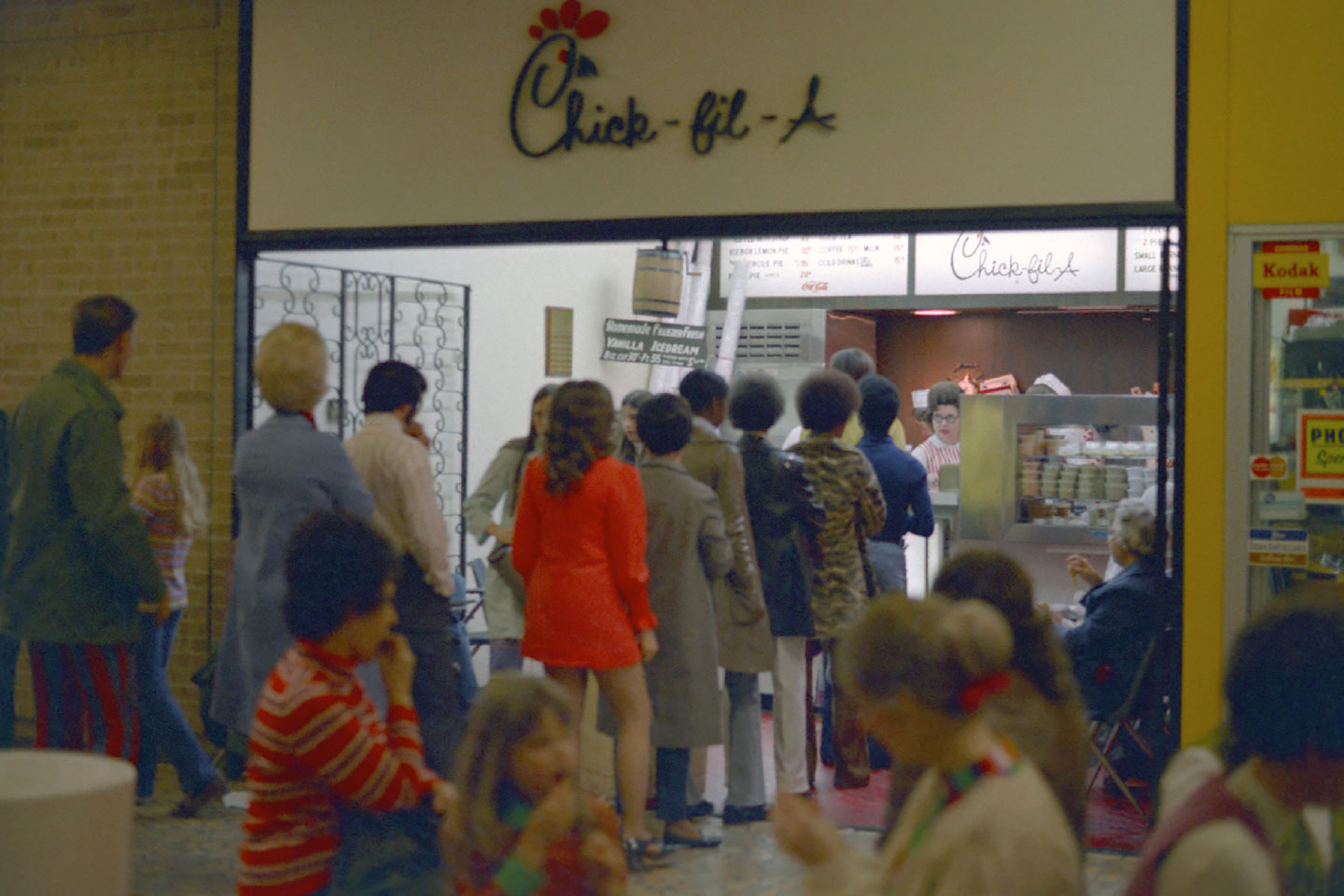 Not only was that small restaurant a pioneer in the modern-day food court, it was just the beginning of a company that has since grown to serve customers in 47 states and Washington, DC. And a lot has changed in those 51 years:
While there are more than 50 items on the current menu, ranging from a Kale Crunch Salad to Frosted Coffee, in 1967 customers could order just a few classics: the Original Chick-fil-A® Chicken Sandwich (which was just 59 cents), salads with boneless chicken breast, coleslaw, lemon pie and lemonade.
Potato fries were also available; however, it would not be until the mid-1980s when Waffle Potato Fries® would be added to the menu.
Team Members in the original restaurant donned uniforms much different than those of today, including candy-striped aprons, ascots, "soda jerk" hats and ties.
While still located in the Greenbriar Mall, the original restaurant has moved across the hall, home to a tuxedo rental shop, while the current restaurant is in a much larger spot.
In 1967, there was just one Chick-fil-A restaurant Operator, Doris Williams. She was a small business owner who led her team to run the restaurant every day (six days a week, of course!). Today, local franchise Operators run more than 2,300 restaurants from coast to coast.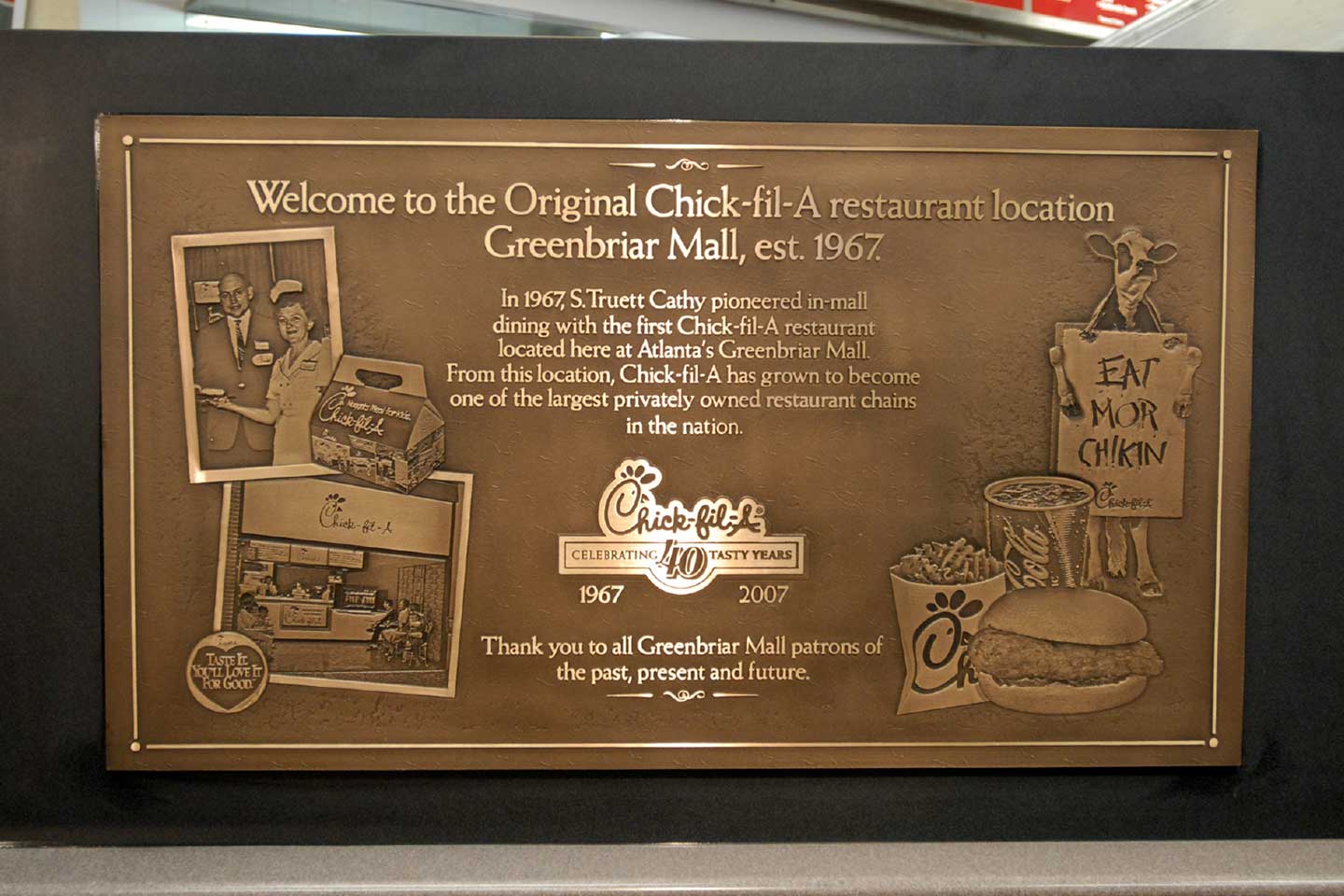 Yes, a lot has changed over the past five decades, but a few things have stayed the same like Chick-fil-A's dedication to give back in the communities it serves, remaining closed on Sundays and of course the Chicken Sandwich itself. Visit your closest Chick-fil-A to experience history in the making.