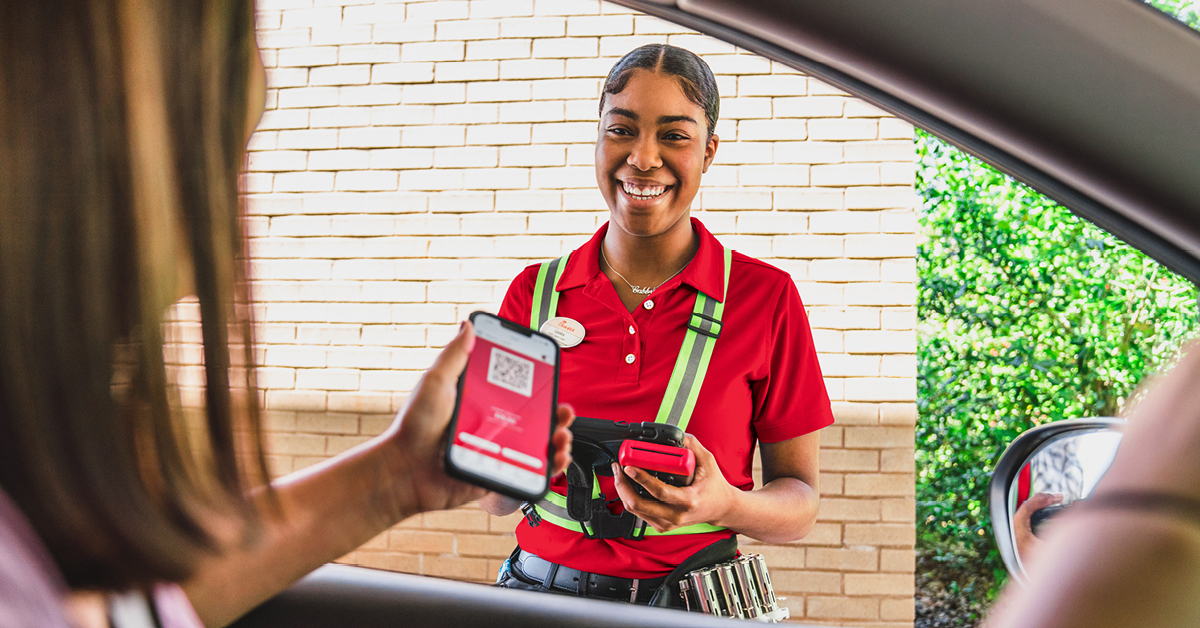 The easiest way to your Chick-fil-A® favorites
From delicious rewards to behind-the-scenes experiences, there are many reasons to love being a Chick-fil-A One® member. Our tiered membership program allows guests to earn points on qualifying purchases every time they order their favorites at a Chick-fil-A restaurant.*
Over 50 million members have joined Chick-fil-A One – so what's in it for you?
Redeem rewards for your favorite menu items: Use the points you've received to redeem available rewards. On April 4, 2023, point values for some rewards will increase. Our rewards program will also be updated to include even more entrees and treats for you to enjoy at every tier (see chart below).


Treat yourself on your birthday: We love celebrating, especially when it comes to our guests. Members at every tier receive a birthday reward from Chick-fil-A. Simply add your birthday in your account information and we'll gift you a tasty reward.
Save your favorites: We want to make ordering your meal easy. With Chick-fil-A One, you can save your favorites – both food and restaurant locations – so you can place your next order in just a few taps.
Order and pay ahead: Sit back and relax by ordering ahead using the Chick-fil-A App or placing an order online. You can even skip the line when you place a dine-in mobile order – just enter your table number when you arrive. Members can also save payment methods, transfer funds from a gift card, or use Apple Pay® or Google Pay™ in the Chick-fil-A App to make paying for your meal a breeze.
Participate in bonus point challenges: Select restaurants offer the opportunity for Chick-fil-A One members to earn bonus points through special promotions and challenges, like placing a mobile order.
Get rewards, give rewards: Once you reach Silver Status, you can start gifting rewards to loved ones in your life – whether it's for a warm bowl of soup when they are feeling under the weather or a cookie to say congratulations.
Be the first to know: Members also get notified about new and limited-time menu offerings before anyone else.
Contribute to charity: In times of need, members are given opportunities to donate to charities through the Chick-fil-A App. Also, every year you get to vote on local nonprofits to help us determine regional winners for our True Inspiration Award grants.
Exclusive access to unique experiences: As you reach higher tiers, you gain access to one-of-a-kind experiences such as Signature Surprises (hint: free swag!) and Backstage Tours at Chick-fil-A's Support Center in Atlanta.
Bragging rights: There is nothing better than a little friendly competition. Wow your friends as you climb through tiers, redeem rewards, and enjoy exclusive experiences.
For additional details on Chick-fil-A One and how to join, visit chick-fil-a.com/one.
*The Chick-fil-A App is not accepted at Chick-fil-A Express and Chick-fil-A licensed locations such as those in airports, college campuses, office complexes and hospitals. These locations are not owned and operated by Chick-fil-A franchisees but are operated by professional third-party food contractors. Chick-fil-A Express and Chick-fil-A licensed locations do not currently offer guests the ability to earn points or redeem rewards through the Chick-fil-A App.