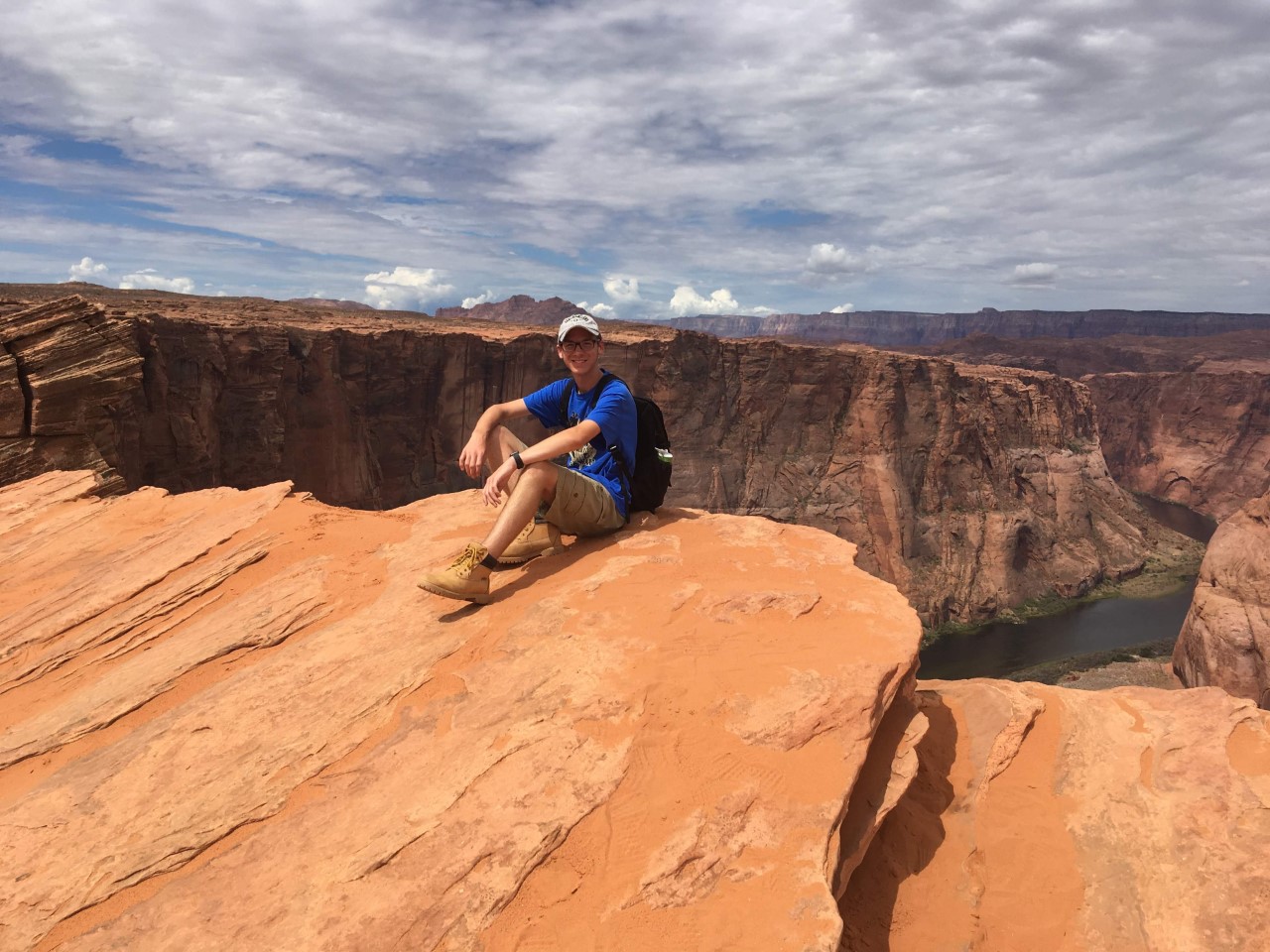 Restaurant Team Member shares how he graduated from college debt-free with a little help from Chick-fil-A Remarkable Futures™ Scholarships.
When Tristan McClain received his acceptance letter from the University of Florida four years ago, he set a personal goal to graduate debt-free.

This spring, Tristan achieved that goal, thanks in part to financial support he received from Chick-fil-A, Inc. through the Remarkable Futures™ Scholarship initiative. The computer science major, who joined the Chick-fil-A® White Oaks team in his hometown of Springfield, Illinois, at age 15 and has worked at Chick-fil-A The Standard in Gainesville, FL, has received a $2,500 Leadership Scholarship from Chick-fil-A, Inc. every year for the last four years (plus a $500 award from Chick-fil-White Oaks heading into his freshman year).

"Chick-fil-A has paid nearly 25 percent of my tuition, which has been a huge help especially considering I'm an out-of-state student," said Tristan, who recently turned 21. "It shows the company cares a lot about their Team Members and us personally. They see our goals as their goals and want to invest in our success by helping make the dream to attend college a reality."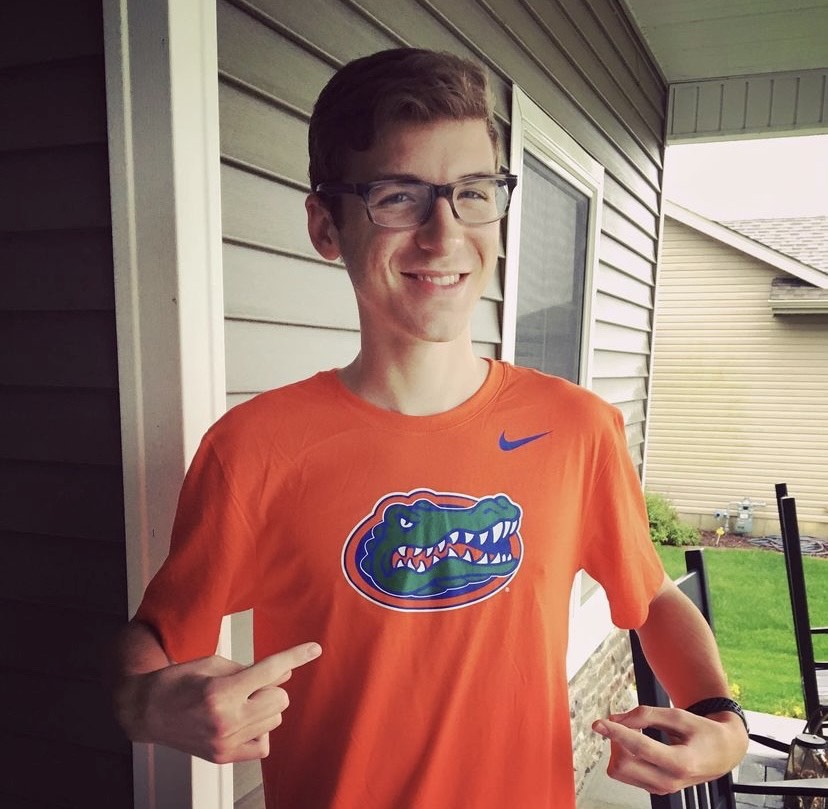 An early start as a Team Member

Tristan, who plans to find a job as a software engineer and hopefully one day become a Chick-fil-A Operator, fell in love with the brand as a young kid when his family traveled to his grandmother's home in Orlando, FL. "We didn't have a Chick-fil-A restaurant here, so it was our only chance to enjoy it," he recalled. "We'd plan our trips around Disney World and Chick-fil-A."

When the first Chick-fil-A restaurant opened in Springfield in 2017, Tristan jumped at the chance to become a Team Member and convinced his parents to drive him to and from his shifts. He's been a part of the family ever since.

"I remember how awesome the team was, how excited they were to have me and how much they cared about me and my future," said Tristan, an avid traveler and backpacker who has been to 48 U.S. states and hiked in almost a dozen national parks.

From one chapter to the next

Tristan's local Chick-fil-A restaurant's flexible hours and countless perks made it the perfect college job for Tristan, who says his experience will benefit him in his next chapter.

"The lessons I've learned at my Chick-fil-A restaurant will be so applicable to my professional career," he said. "I've learned how to lead efficiently, effectively and how to build teams and processes that work well and are consistent with high quality."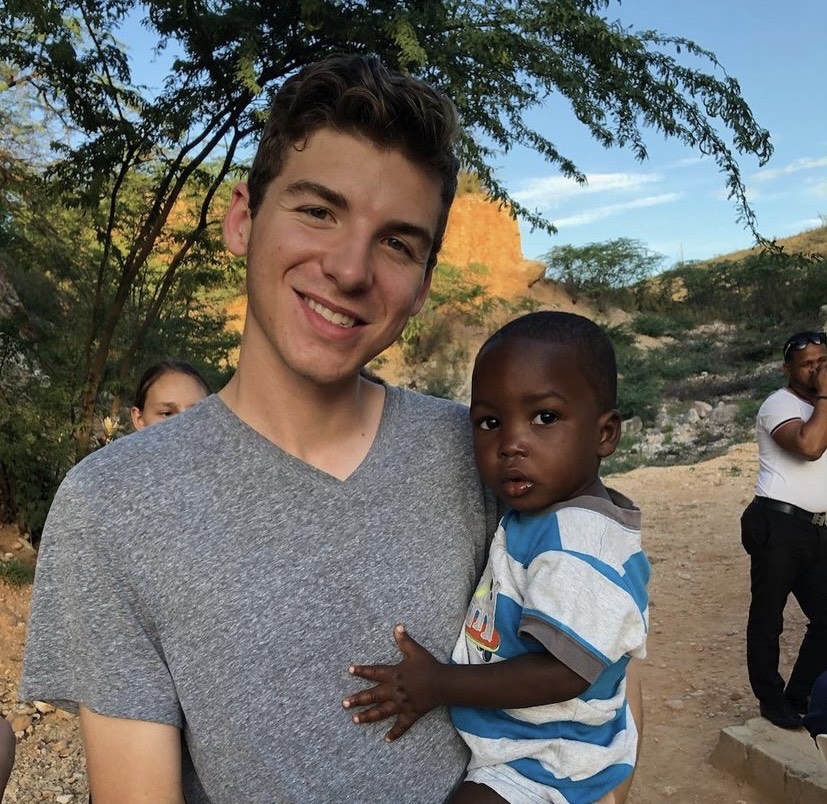 Scholarship opportunities for all Team Members

Tristan is one of more than 12,000 Team Members to receive Chick-fil-A scholarships in 2021, exceeding $24 million. Scholarships are awarded to recipients upfront and can be applied at any accredited institution, including two- or four-year colleges and universities, online programs or vocational-technical schools. Winners can apply funds directly to tuition costs, without requiring tuition reimbursement. Applicants must be employed at a Chick-fil-A restaurant at the time of award, but the scholarship initiative doesn't require a certain number of hours worked or length of service to qualify.

Scholars complete a year-long leadership development program and, upon graduation, join the Remarkable Futures alumni network and gain access to mentorship programs, educational trips and community service projects.

In addition to these scholarships—which are funded, in part, by the sale of Chick-fil-A® Bottled Sauces at retail stores — Chick-fil-A, Inc. also offers tuition discounts, grants and benefits to all Team Members through a partnership with Scholarship America.

"Our corporate purpose is stewardship and having a positive influence on all who come into contact with Chick-fil-A, so the opportunity to invest in the futures of inspirational young Team Members who give back so generously each day in our restaurants is such a privilege," said Kristi Grace, Sr. Project Specialist, Team Member Experience and manager of the Remarkable Futures™ program. "It's a great way for us to honor Truett's legacy of generosity and passion for youth and education."

Learn more about the scholarship opportunities and tuition discounts offered to Restaurant Team Member employees by visiting the Remarkable Futures Scholarship page. To apply to become a Team Member, visit the Team Member employment page.