Chick-fil-A's roots have kept the company grounded throughout its journey of growth
In 1946, S. Truett Cathy opened a tiny diner called the Dwarf Grill (now known as The Dwarf House® restaurant) in Hapeville, Georgia. It was in this diner where Truett developed the signature original Chick-fil-A® Chicken Sandwich and the quality service for which the family-owned business is known. Here's a glimpse into the journey the company has gone on to get to where they are today.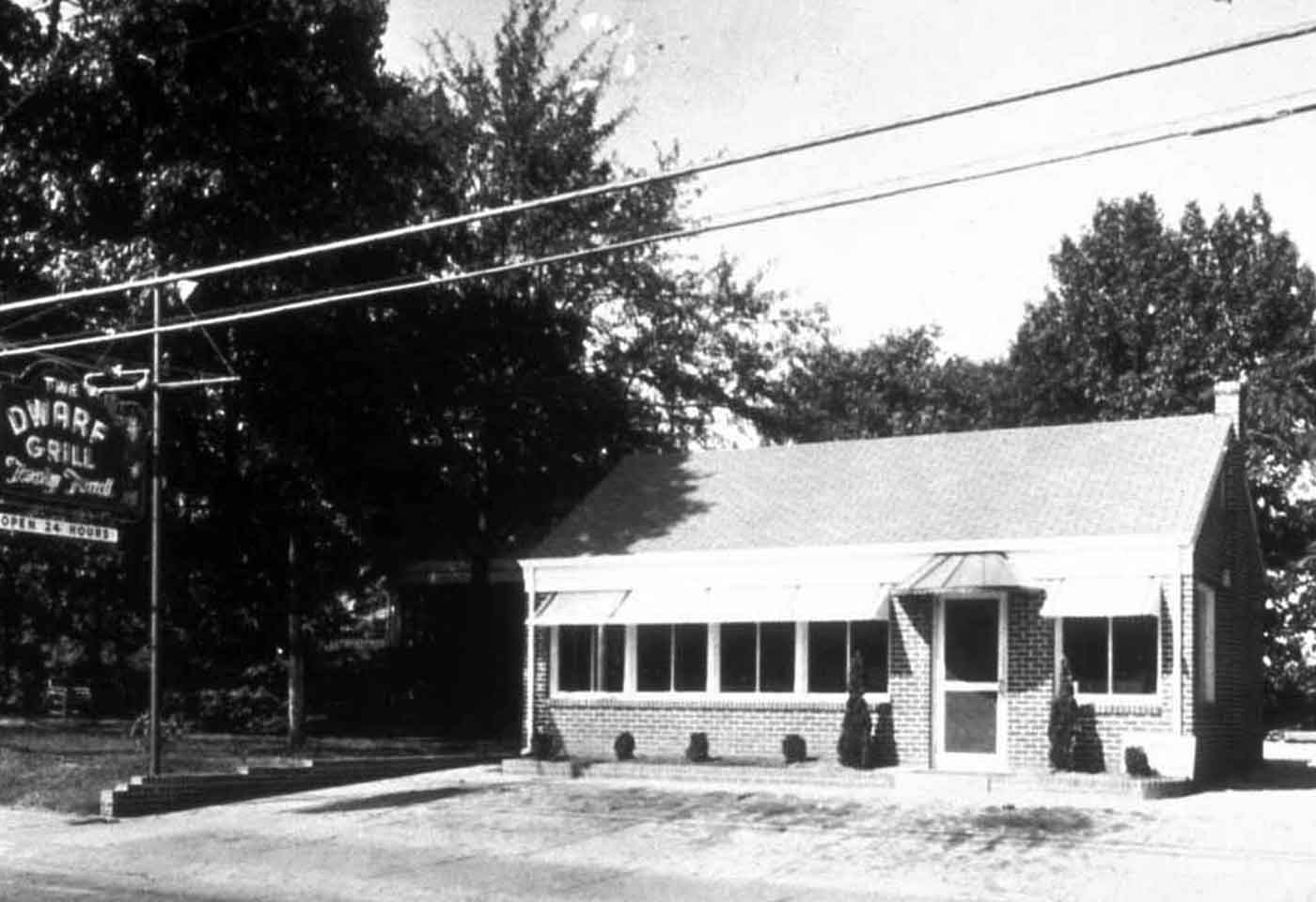 Where it started
It all started with a boneless chicken breast. Hand-breaded, perfectly seasoned and pressure-cooked, Truett decided to serve the filet on a toasted, buttery bun with two pickle chips. Today, we still make the Chick-fil-A Chicken Sandwich the same way – and we still believe in serving great tasting food, made with quality ingredients and delivered with a warm smile.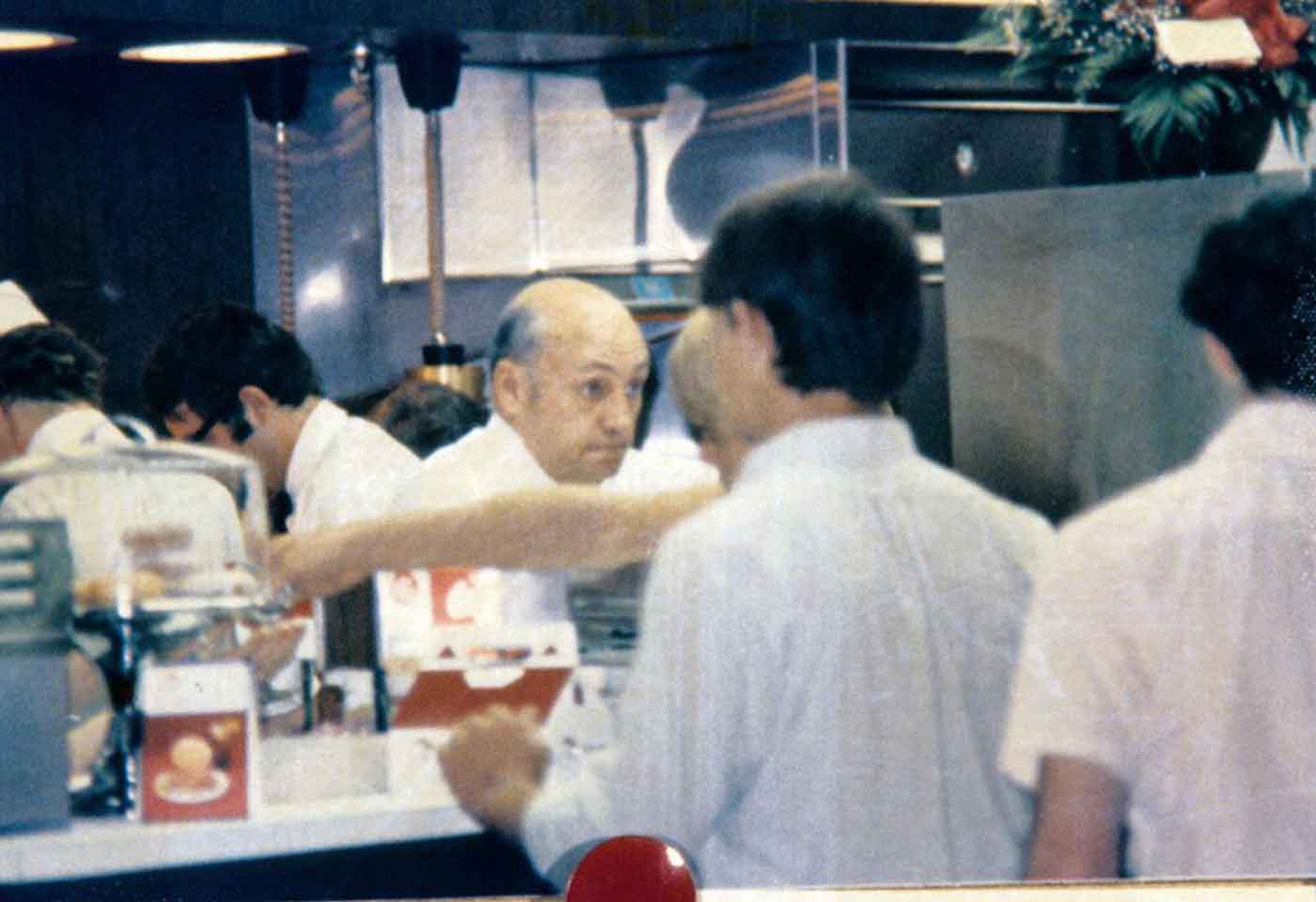 The family-owned business has grown well beyond its roots in Atlanta and is now delivering its signature brand of service and food to guests in 48 states, Washington, D.C., Canada and Puerto Rico. After pioneering the concept of restaurants in shopping malls, opening its first mall location in 1967, the first standalone restaurant was opened in 1986.

Chick-fil-A today
The vast majority of Chick-fil-A® restaurants are locally owned small businesses, operated by independent franchised Operators who are committed to the neighborhoods they serve.
Personal connections are important at Chick-fil-A restaurants, as many Operators and Team Members engage with and support local communities through fundraisers, charitable donations and getting involved with causes that matter to their communities and guests. Operators frequently work to support local schools and organizations.
Operators' investment in Team Members goes beyond wages, with opportunities for leadership roles and promotions that lead to management positions, opportunities to earn college scholarships (we've invested more than $136 million in college scholarships for Team Members since 1973) and respect for work-life balance (closing on Sundays).
Real ingredients, real kitchens
We serve No Antibiotics Ever chicken that is real breast meat, without any fillers, artificial preservatives, or steroids. Like other chicken in the United States, ours contains no added hormones. We source chicken from farms in the U.S. Our chicken is hand-breaded in the kitchen every day and is cooked in 100% refined peanut oil, which is trans-fat and cholesterol-free.
Our Salads are prepared fresh daily from whole vegetables and fruit that are delivered fresh to the restaurant up to six times a week.
A menu with variety
At Chick-fil-A restaurants, we strive to offer a balanced menu that enables customers to make personal choices to accommodate their individual dietary preferences.
We tested more than 1,200 recipes over seven years to perfect our grilled chicken. We even invested $50 million to develop our own grill. It sears chicken on cast-iron grates to taste as if it were cooked on your backyard grill, only faster. And the chicken is so tender because it is marinated in sea salt, lemon, garlic and savory herbs. Over the years, we've evolved our grilled chicken sandwich options and added new grilled items such as Grilled Nuggets and the seasonal Grilled Spicy Deluxe Sandwich.
We're constantly looking for new ways to offer more variety on our menu. From fan-favorite flavors that return seasonally, such as the festive Peppermint Chip Milkshake and the summertime Peach Milkshake, to limited-time offerings like the Grilled Spicy Deluxe Sandwich and the Cloudberry Sunjoy® beverage, we are always working to diversify our menu offerings and elevate your experience at our restaurants.

Design that encourages community

We want our guests to feel at home in our restaurants, which is why our new restaurants are designed with large gathering tables and hand-crafted design elements that reflect our heritage and that of the local community.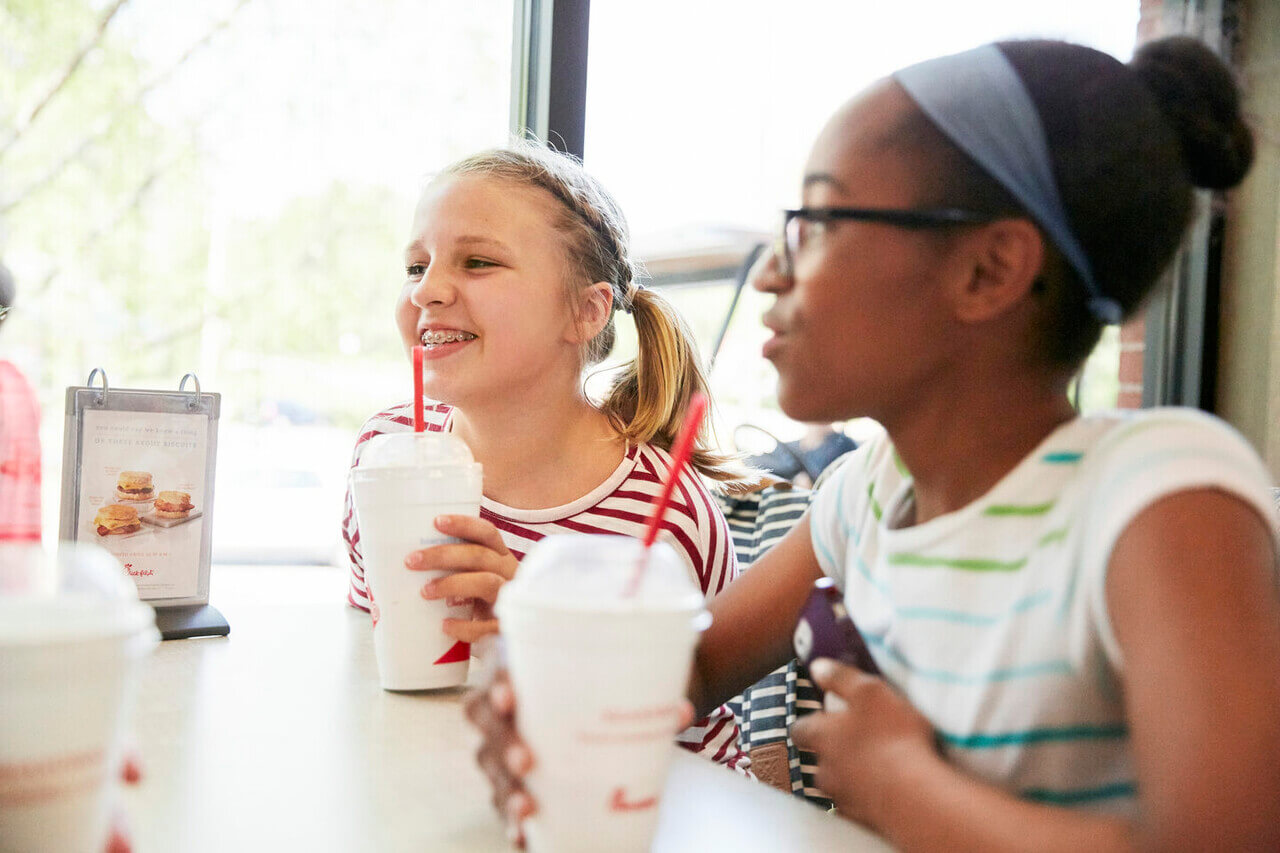 Service, quality and satisfaction
A leader in customer service satisfaction, Chick-fil-A, Inc. was named the top fast-food restaurant chain by the American Customer Satisfaction Index's Restaurant Study.
Chick-fil-A, Inc. was named QSR magazine's Drive-Thru Restaurant of the Year in 2021.
Known for its leadership and growth opportunities, in 2022 Chick-fil-A, Inc. was named a Best Employer in America by Forbes and a top company for career opportunities for Black employees by Glassdoor.
Serving communities
The True Inspiration Awards® program was established in 2015 to carry on Chick-fil-A Founder S. Truett Cathy's legacy of generosity and community service. Since that time, 250 grants have been distributed to organizations located across 36 states, Washington, D.C., and Canada, impacting more than 3.5 million people.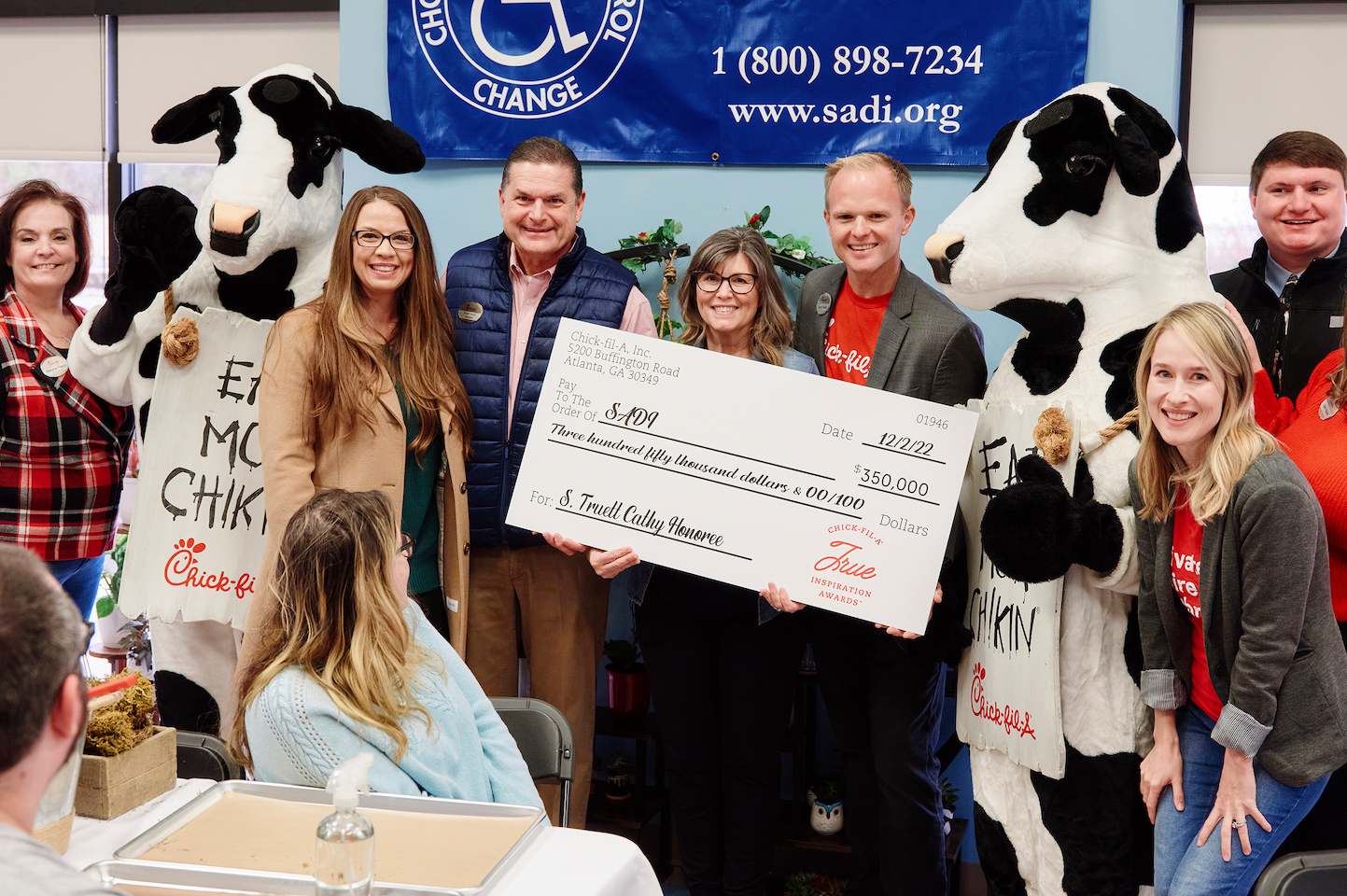 Economic impact
Each Chick-fil-A restaurant brings job opportunities to each local community and is committed to hiring, developing and retaining top talent and providing a positive work environment for people of all ages and backgrounds.
Visit your closest Chick-fil-A restaurant to learn (and eat) more!